Sierra Flora Now Accepts Payment Via PayNow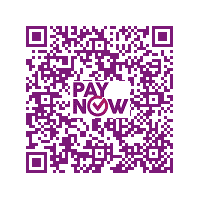 Sierra Flora now accepts Corporate PayNow, an electronic fund transfer service that allows corporates to send and receive payments without the need to obtain or reveal any bank account numbers. This initiative provides you with a new avenue to further streamline your digital transformation via e-payments.
Corporate PayNow is supported by 9 banks in Singapore, namely United Overseas Bank (UOB), Oversea-Chinese Banking Corporation (OCBC), Development Bank of Singapore (DBS), Citi, Standard Chartered Bank (SCB), Maybank, Hongkong and Shanghai Banking Corporation (HSBC), Bank of China (BOC) and Industrial and Commercial Bank of China (ICBC).
The sender no longer needs to know the recipient's bank and account number when transferring money via PayNow.
PayNow is provided free to retail customers and is available 24/7, 365 days.
How do I pay Sierra Flora by PayNow?
Step 1:Log in to your bank's existing internet banking or mobile banking app.
Step 2:At the PayNow transfer screen,

select pay to UEN. Enter 202013343D. Do not choose mobile number or NRIC.

in the Reference number box, enter your order number
enter the exact order amount. 
Step 4:Verify that the recipient's name shows DAZZLE GLOBAL PTE LTD before confirming the transfer. 
Can I scan your PayNow QR Code using my mobile banking app?
Yes. Our QR code as seen below. Please remember to fill in your order number under the reference number.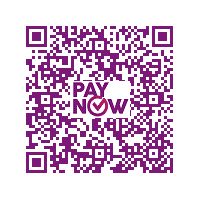 Do I need to notify you after successfully making the PayNow payment?
This is not necessary, but it'll be helpful in speeding up the process. You may drop us a message with your order number on Facebook Messenger so that we can match your payment, and avoid unnecessary delays.
What do I do after successfully completing the PayNow payment?
Your banking app will provide you with a payment receipt or acknowledgement of completed transaction. Please kindly take a screen shot or retain a copy of the payment screen as proof of payment.